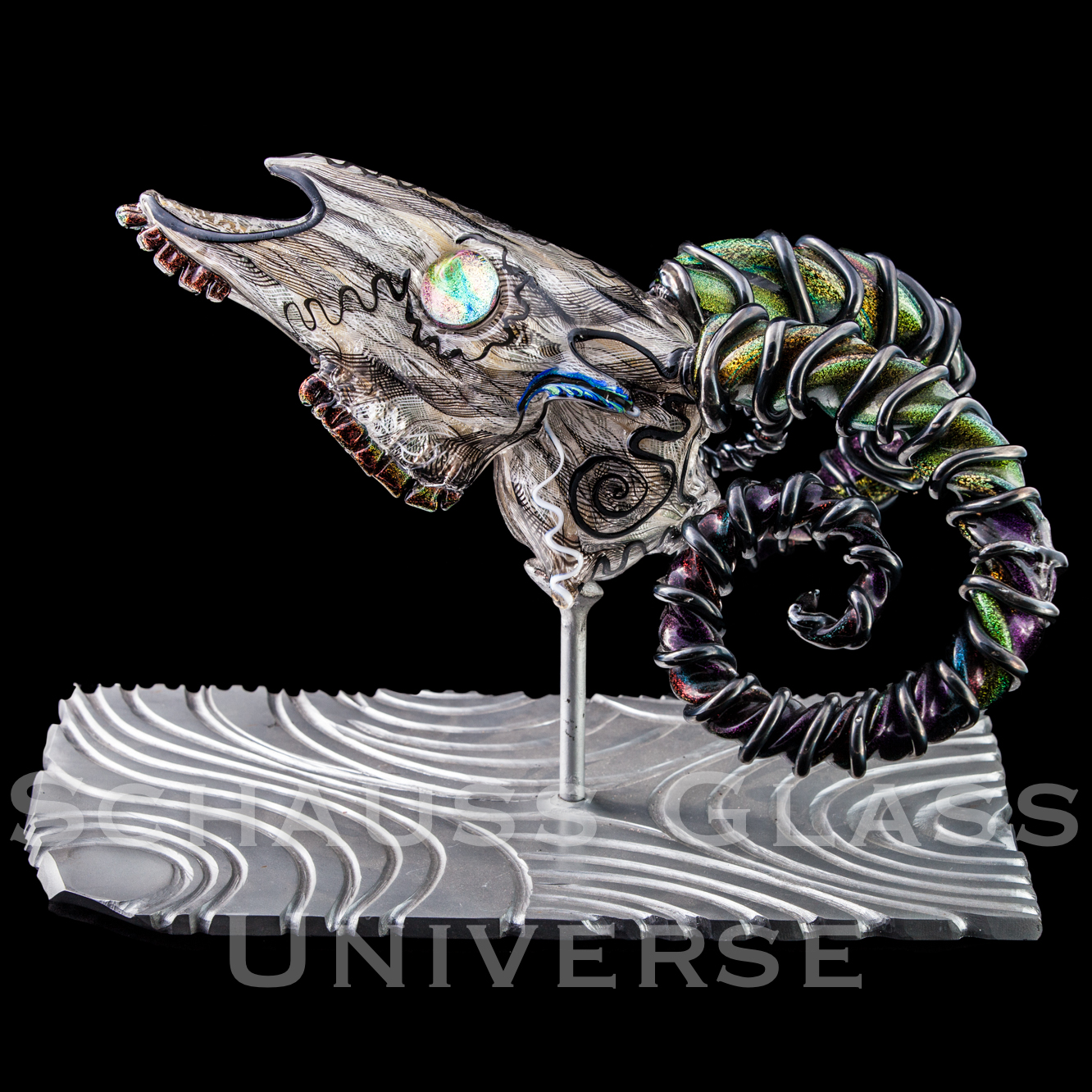 Alternate Reality Art Gallery
Goat Skull
Hand Blown Glass Sculpture by Evan Schauss with metal display stand.
Please contact Schass Glass Universe for pricing.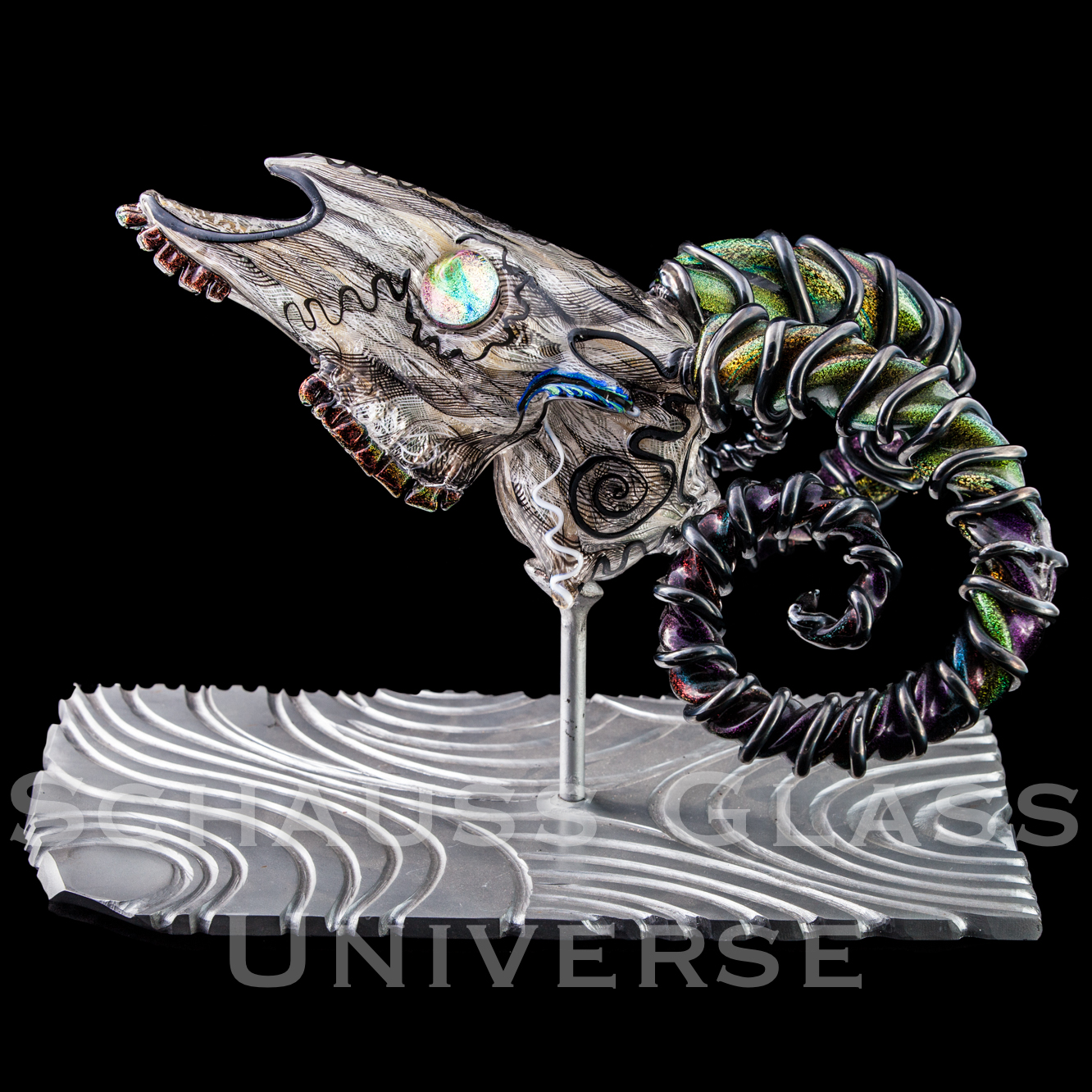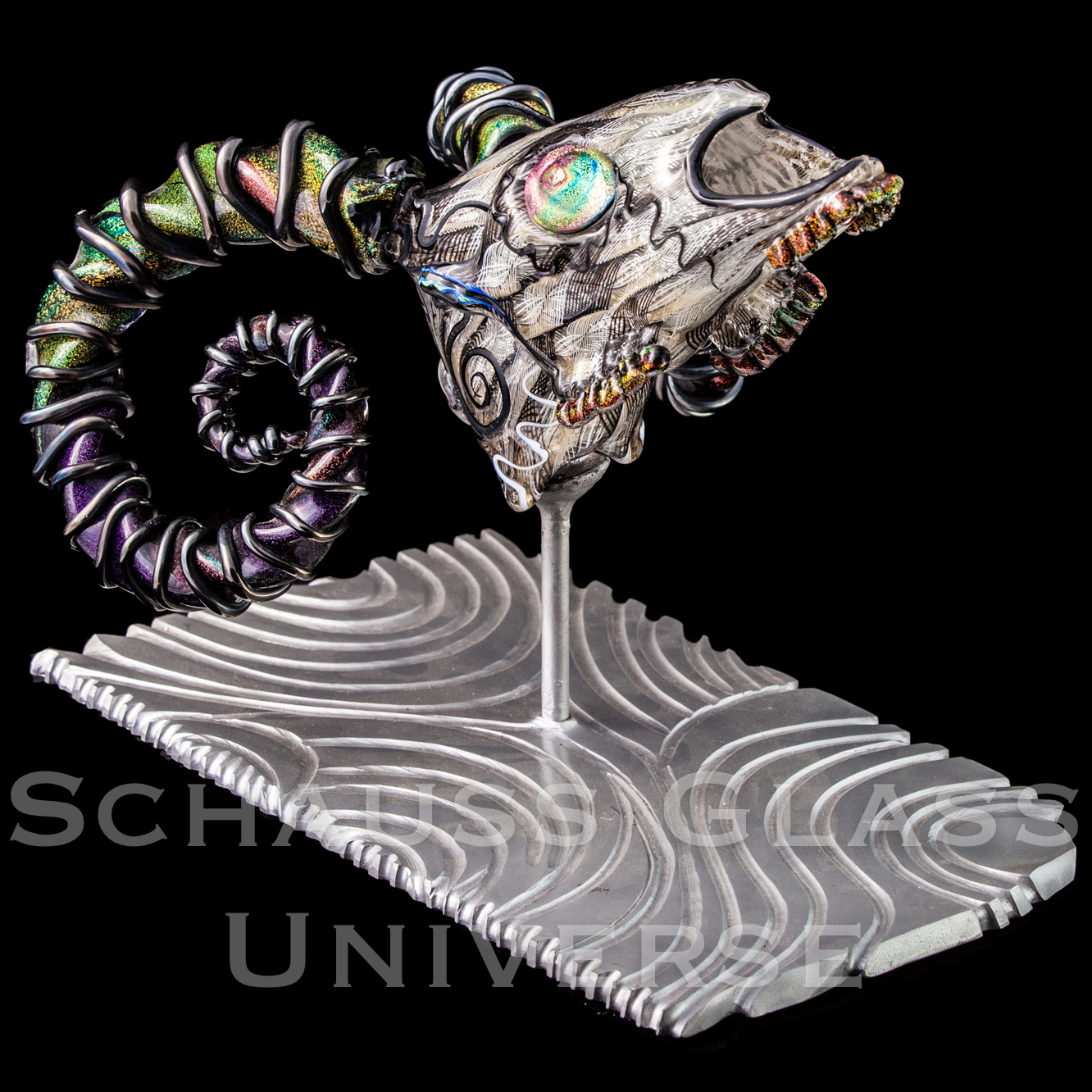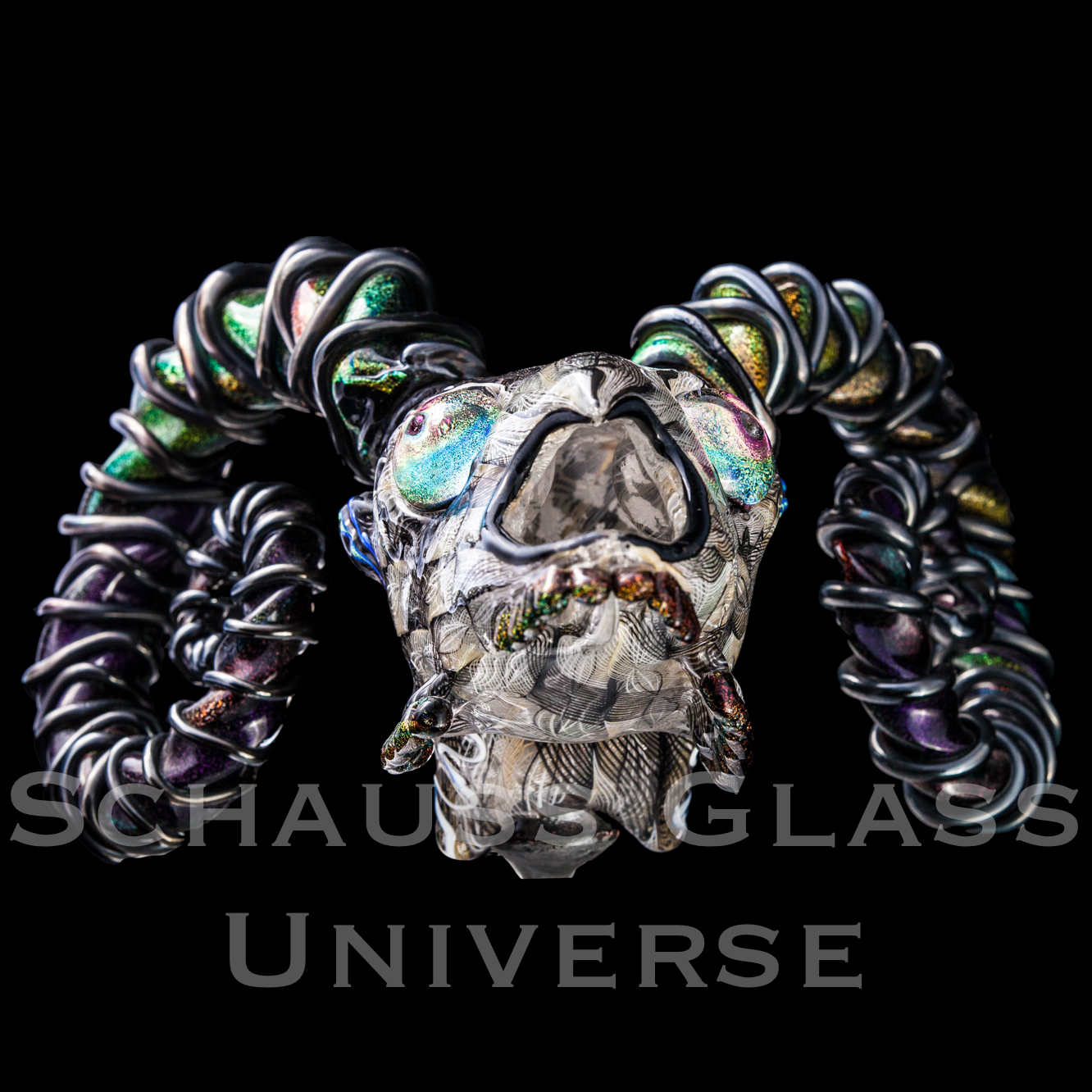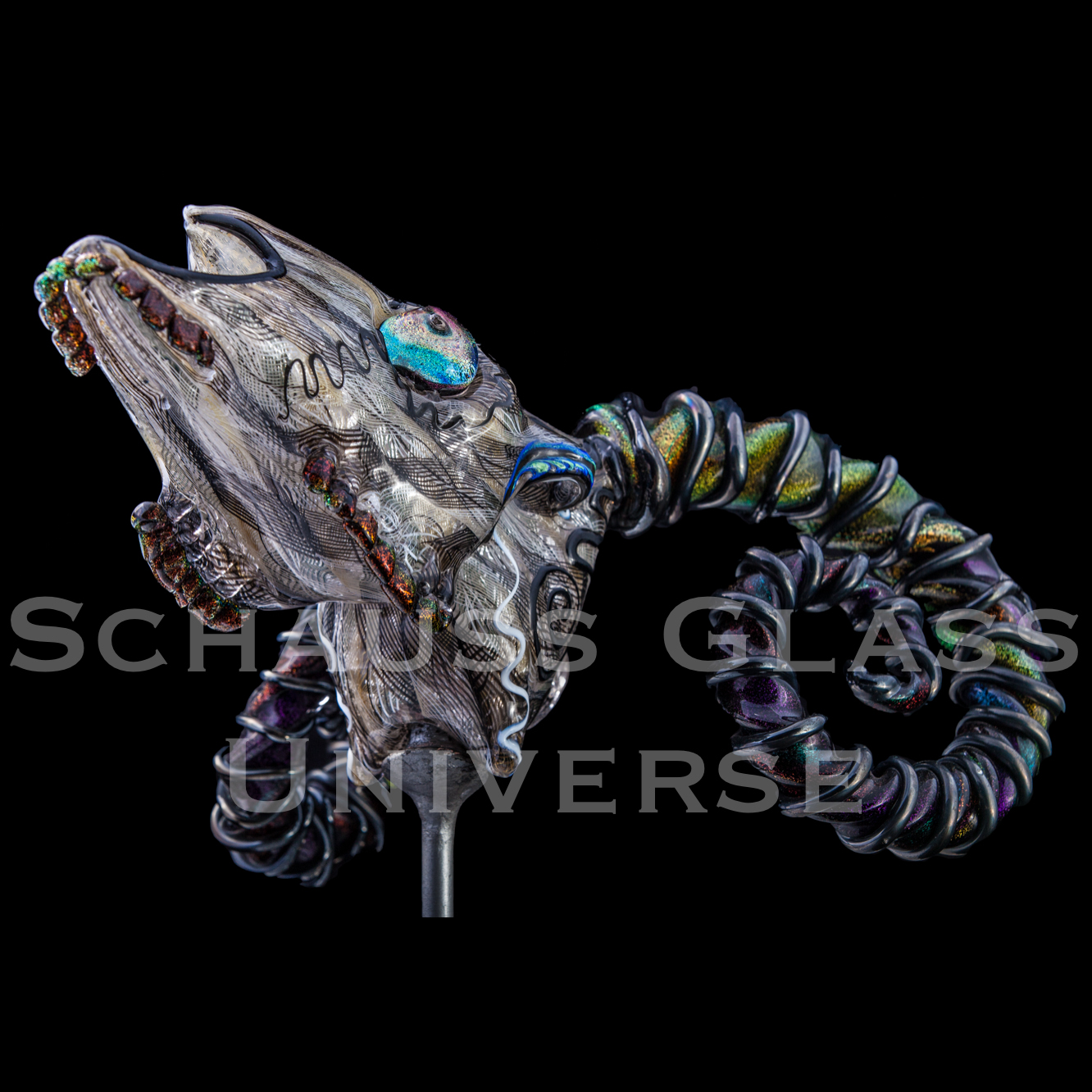 Additional Info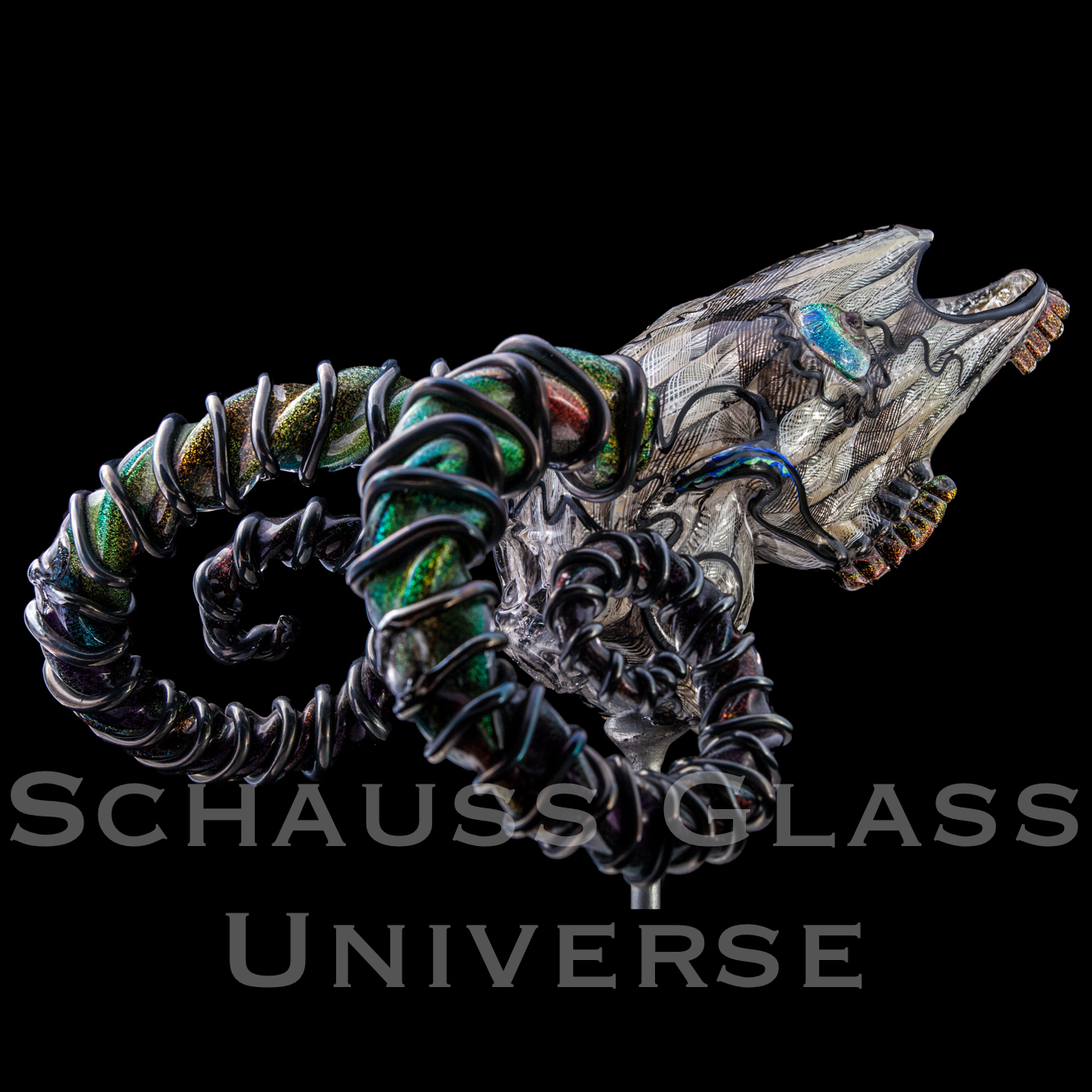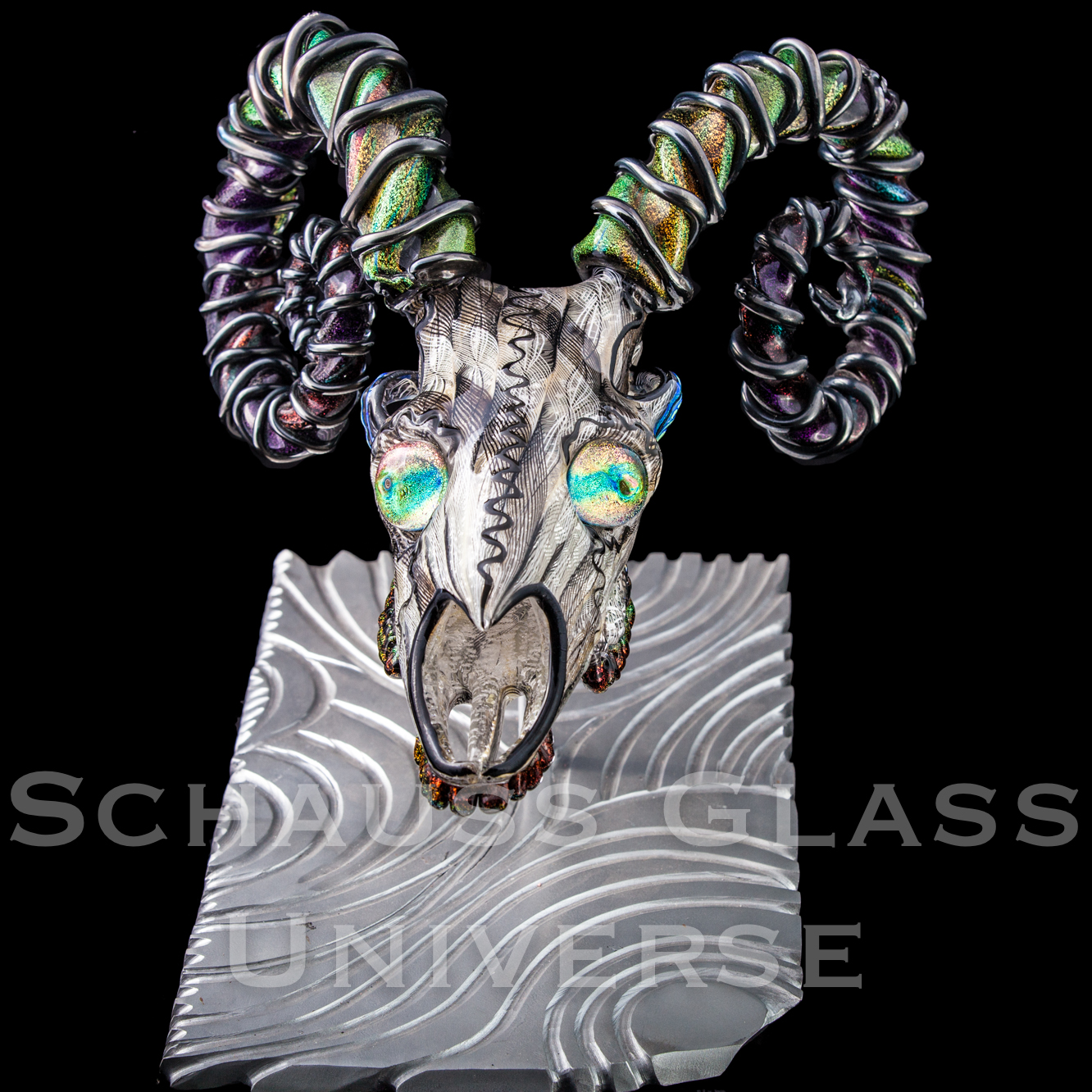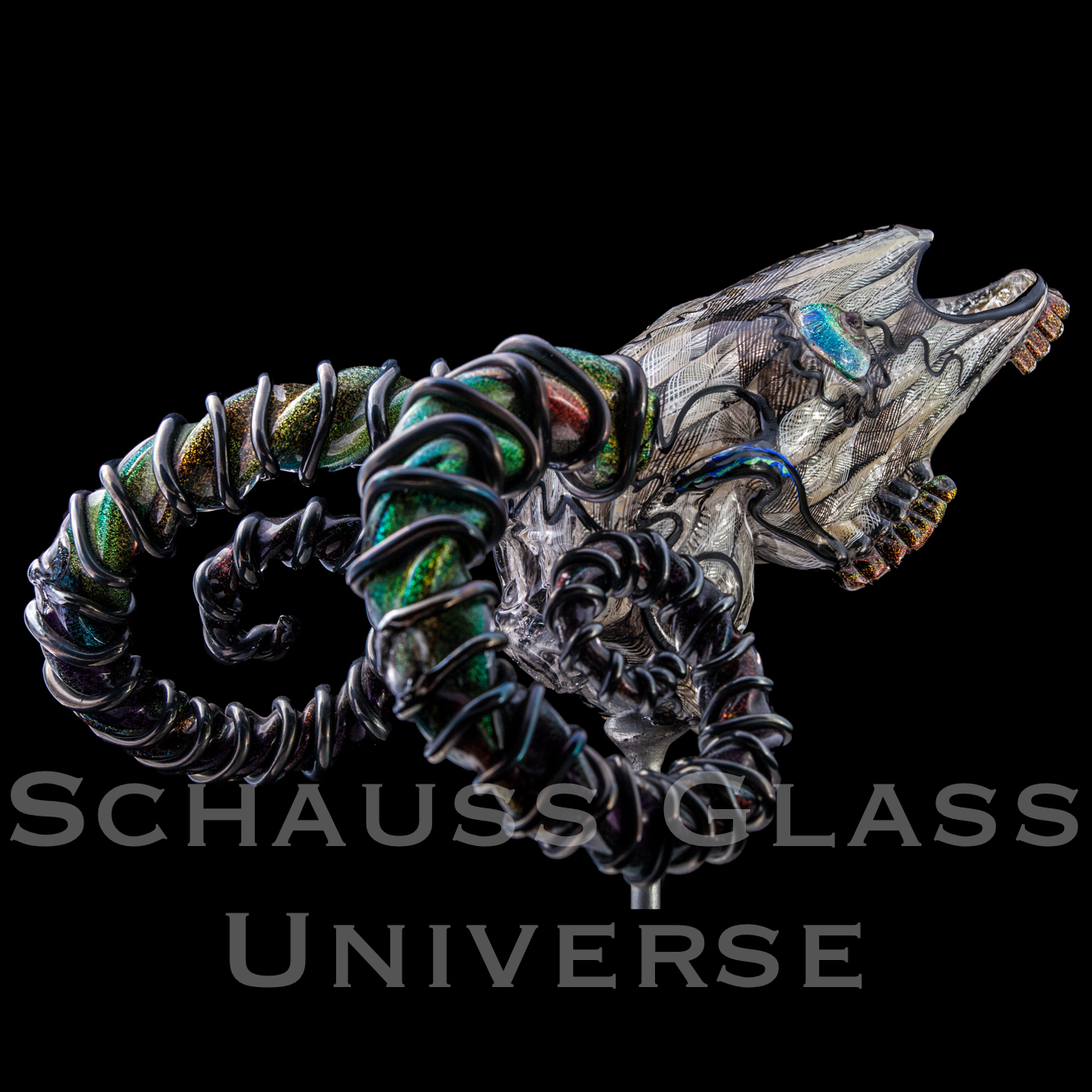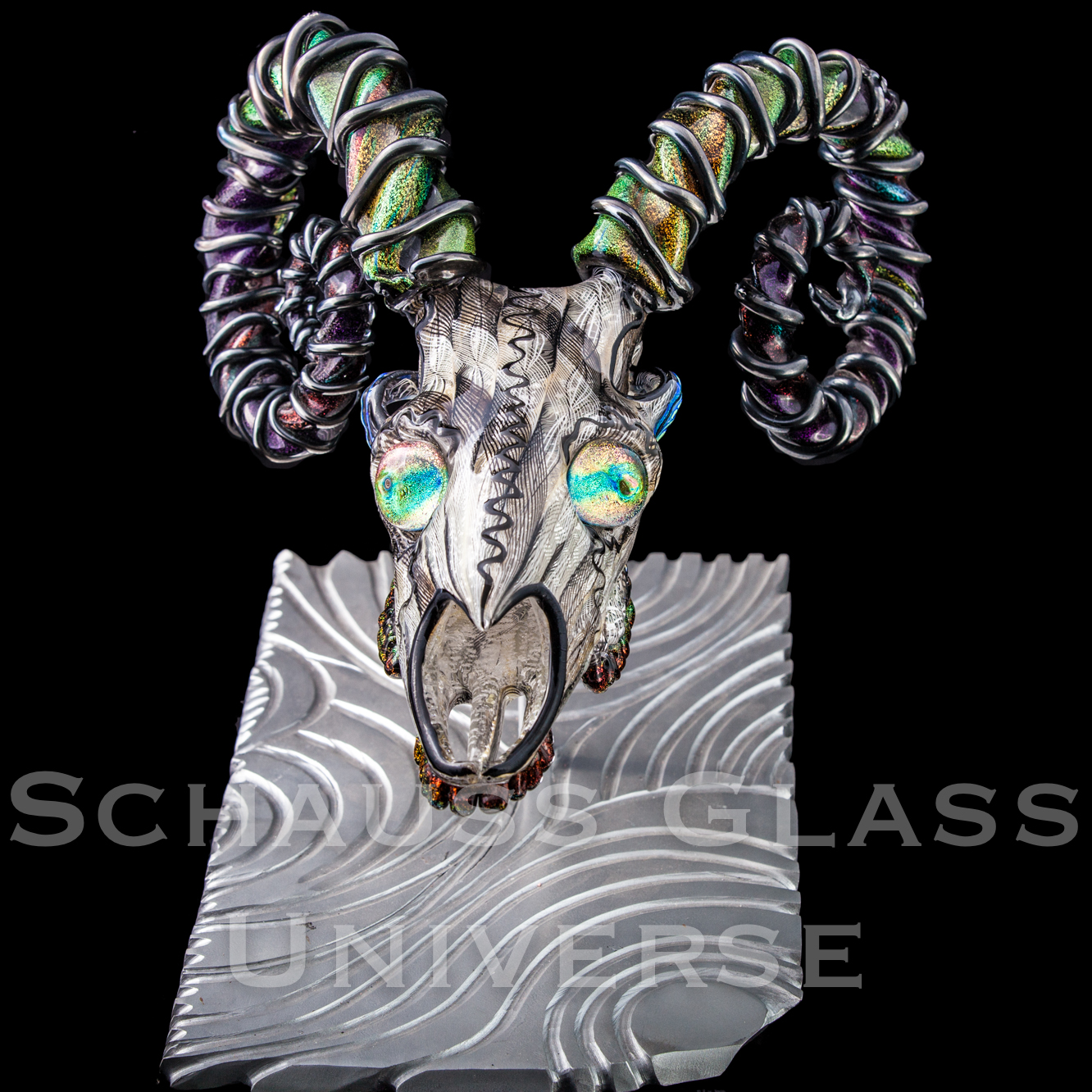 Hand blown glass sculpture by Evan Schauss. Your sculpture will be in the same design as the examples above, but will be one of a kind. We can email you a photo of your sculpture before shipping it to you. Your sculpture will be ready to ship or pick up at the studio 60-90 days after purchasing. Rush orders may be possible. Sizes are approximate. Additional Shipping and Handling costs may apply. We will insure all items through UPS or FedEx when shipped.